Coastal Plastic Surgery Website
Design and Build Website
Hyper Hyper was invited to design and build a website that represented Coastal Plastic Surgery and represent the Specialist Plastic Surgeons and practitioners.
Understanding the Brand 
Researching who Coastal Plastic Surgery is, their surgeons and other practitioners, the location of consulting rooms and surgical locations, helped create the persona of the patients who would be attracted to their website.
The design of the website was important in not just making it look attractive, but needed to also comply with very stringent industry protocols and standards on what could be shown and shared digitally.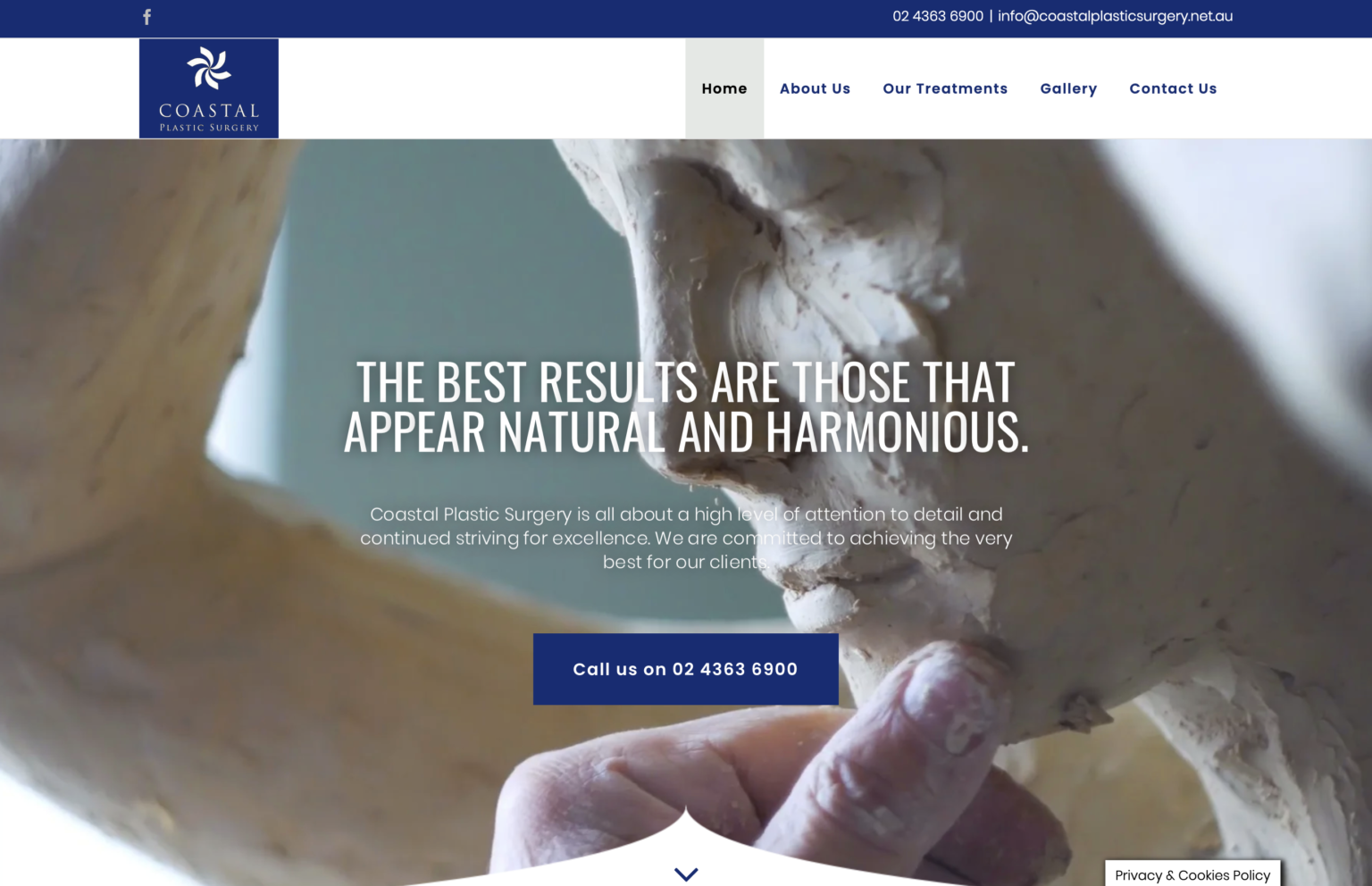 Hyper Hyper strategy 
Following the style of Coast Plastic Surgery's existing brand style guide, Hyper Hyper designed a concept of 'art' to represent what a surgical procedure represented to Coastal Plastic surgery.
The team at Coastal Plastic Surgery are very dedicated and passionate about their work and the website needed to represent that sentiment to people who were conducting their research and make it easy for them to respond.
Content & Creative
Hyper Hyper worked closely with the Coastal Plastic Surgery team for their content and images.  We used this to create the pages and populate the website with specific descriptions and images.
The site needed to be created in such a way that it shared the messages of plastic surgery in accordance with the industry rules and regulations.