Hyper Hub is designed specifically for
Small Businesses, Not For Profits, Local Government Areas,
Governments and Associations.
The Hyper Hub® is the only Australian database management software platform that automatically links the most popular marketing, engagement and data management modules together and connects you in real time, across multiple devices.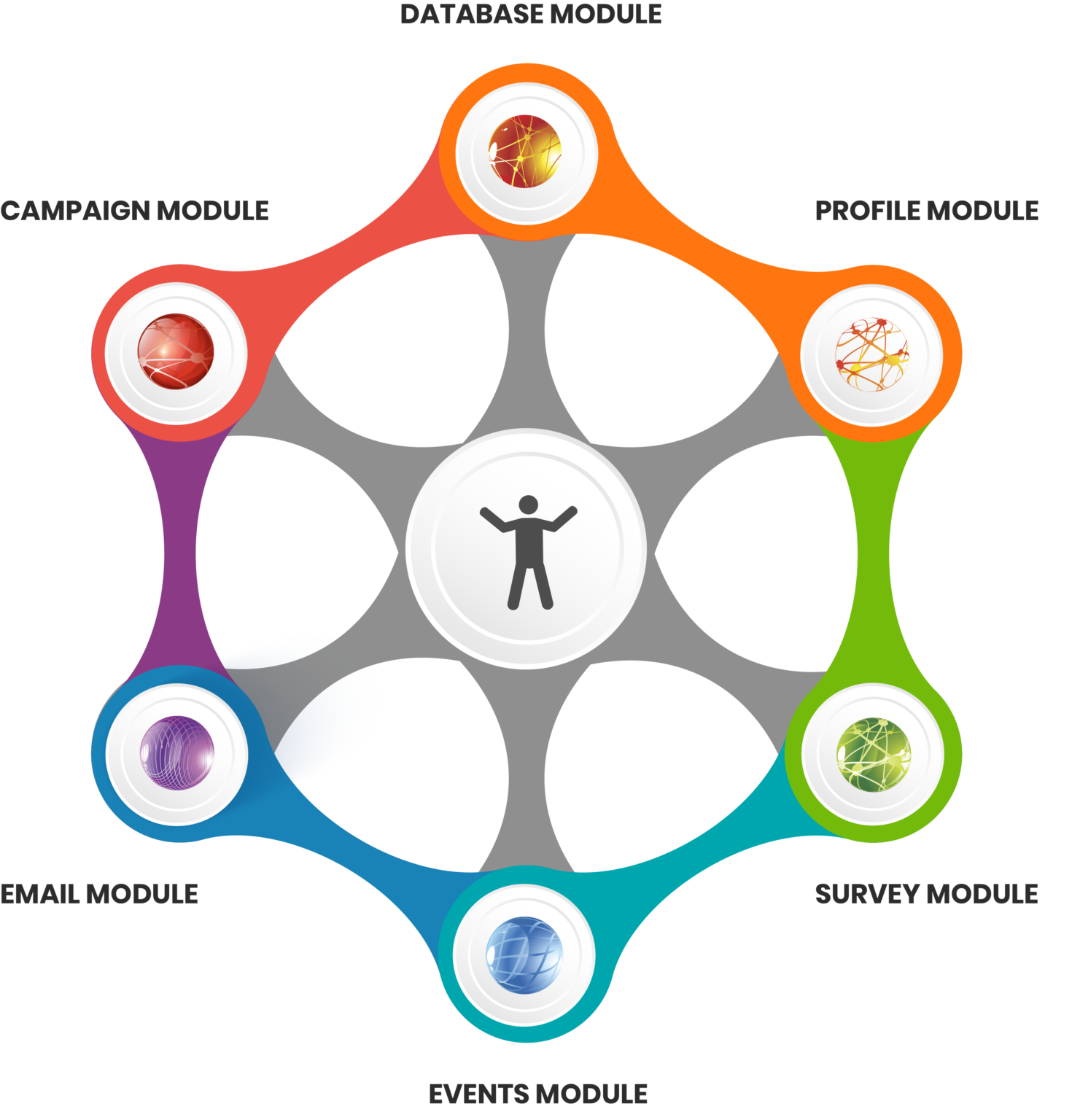 Database Management Software
The Hyper Hub® is the only CRM Database Marketing & Engagement software platform in Australia that automatically integrates the six most sort after applications together in one system and in real time.
Database         Profile
Email                   Event
Survey              Campaign
It also automatically geographically maps every contact in your database, and your data, against every Australian Bureau of Statistics data profile.
It is an easy and simple solution for people who are serious about Data Management, Database Marketing and Engagement.
The interactive dashboard records all your marketing activity and displays the engagement of the contacts in your databases, allowing you to see where everyone is on the Advocacy Cycle. 
The Hyper Hub provides you with the data-driven intelligence you need to manage data, engage and nurture your contacts, without additional plug-ins, programming or a data analyst.
Database Management Platform
Many companies use multiple software systems on a daily basis to help them create acquisition,  nurturing campaigns, or audit and capture contact specific information from their own database.  This often involves independent CRM, compliance systems and multiple spreadsheets and emails of their own data just to complete a task and measure and analyse results.
When the systems they are relying on are complicated and not connected, data intelligence is minimised it doesn't provide efficiency, value or a competitive edge.
In an era of data-driven intelligence, people rely on real time results and data analysis at any given time.  The economic value opportunity and positioning from real time data analytics is immeasurable. With this intel, informed decisions can be made, funding strategies are evidenced and informed and achievements can be demonstrated.