Always on Marketing Services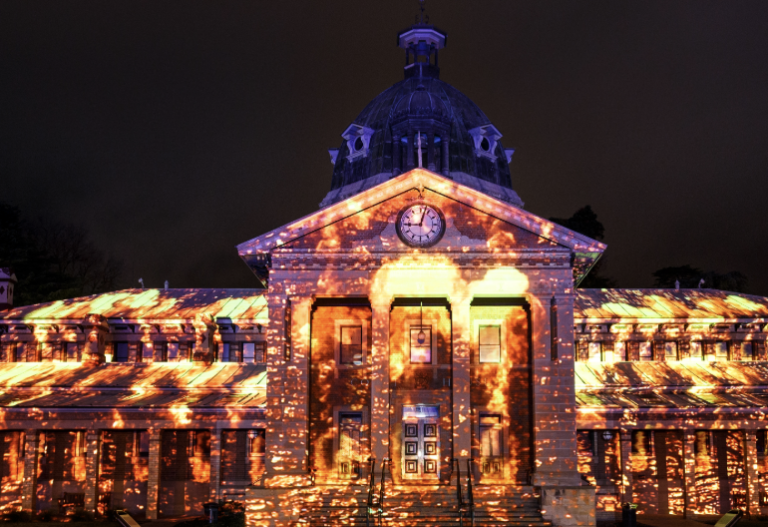 Your Goal. our Mission. Your Results.
Bathurst Tourism has worked with Hyper Hyper Marketing for many years to promote their events and build their database for future marketing communications.
After the launch of the new Bathurst website, Hyper Hyper was engaged to create a marketing campaign strategy to increase website traffic.
This was achieved by creating a competition as part of the overall campaign strategy.  To enter, people had to research the website for content and find the answers 
+12,000 visitors in 1st year
+15,000 new leads in 7 months
Solution
Design and develop a campaign microsite to educate potential visitors on what they can experience in the Bathurst Region.
Hyper Hyper used images and content from the newly created regional style guide and website.
Using our database of more than 300,000 people who have shown an interest in travelling to regional destinations for short breaks, Hyper Hyper created an email marketing campaign with links to the campaign microsite.
The microsite was pre-populated with the responders contact information with the ability for them to update it if required.
Supporting the email marketing and database marketing was a Facebook marketing campaign to acquire additional responders.
Tracking and Analysis
The Hyper Hub was used to track the responses to the campaign in real time.  This allowed the Bathurst Region team to make sure the targeting was correct and matched the profile of their target audience.
Heritage Trades Trail
 Hyper Hyper also worked with Bathurst Region to promote their Heritage Trades Trail weekend.  We designed and built a promotional website and listed all the events being held throughout the region.  

This event was supported by email marketing and digital media.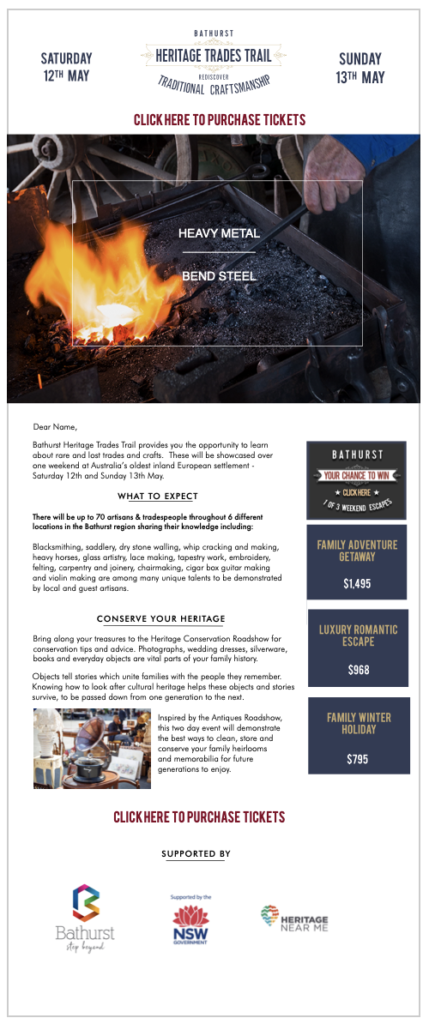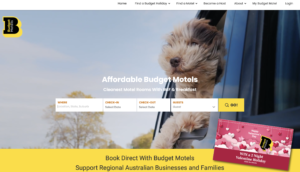 Hyper Hyper Marketing Database & Digital Marketing Campaign Results for Budget Motel Chain
Read More »
Communicating directly with your customers increases engagement and loyalty.
When you have your own database of prospects or customers, your email marketing strategy puts you in control of the messages they receive about the products or services you offer. 
If your database is profiled, you can segment your audiences and send personalised and specific messages to them, and motivating them to progress further along the Purchase Cycle towards Purchase. 
Email marketing gives you the power to talk one-to-one with your customer base about many different topics at a fraction of the price of 3rd party media and advertising.  Targeted communications sent directly to the correct person!
Do you want to grow your business?