Budget Motel Chain - Database
Digital & Database Acquisition Marketing
Budget Motel Chain were increasingly losing their market share to 3rd party booking sites and share platforms, leaving the members to question the value of a motel chain in today's market.  It was proving difficult to compete against OTA's who had bigger advertising budgets and were dominating the accommodation industry, and where a new generation had not heard of Budget Motels or felt they were old fashioned and unclean.
The objective was to increase visitation to the website and find an audience of consumers who we could establish a relationship with via digital marketing (for cost effectiveness), and move them along the Purchase Cycle from Awareness to Purchase. 
Creating the Persona 
With our experience in digital & database marketing, the first place we turned to, was their untapped, past guest database of 500,000 records, who had not been communicated with or used for any previous marketing activity.
We created a Persona for the campaign using geodemographics, number of repeat guests, recency of data, frequency of bookings and average booking rate.
We researched how that Persona best consumed media, their travel preferences, lifestyle and what motivates them to take action.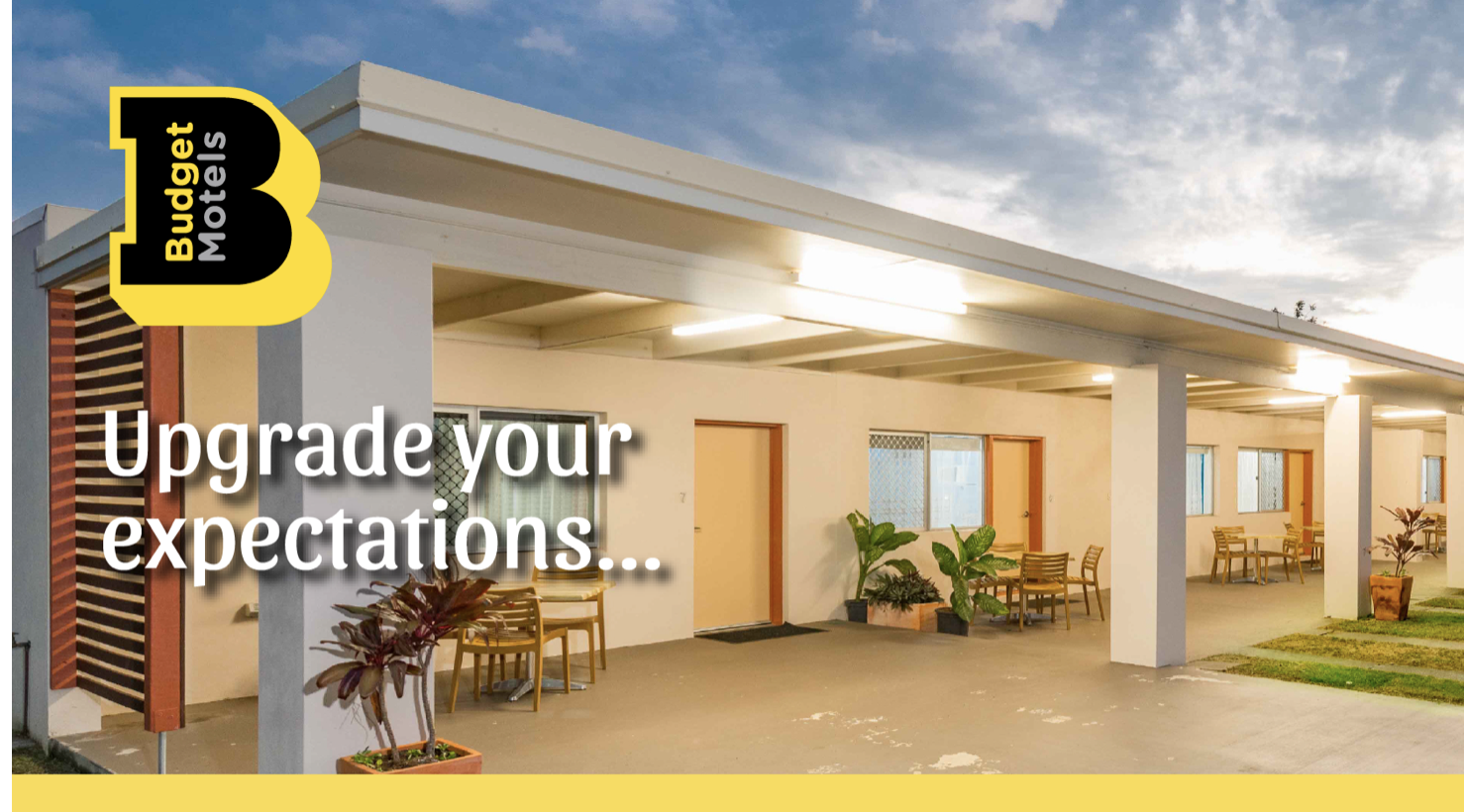 Hyper Hyper strategy 
Hyper Hyper redesigned and built a new Budget Motel Chain booking website to meet the profile of the target audience, and show a fresh, clean brand.  Hyper Hyper researched the optimal keywords and also popular niche markets that the OTA's were not using to gain an advantage in organic search results. 
To back up our research, Hyper Hyper conducted a detailed database marketing profiling campaign using digital marketing via email with a click through to a 12 page campaign microsite. The microsite was also used to educated on Budget Motel Chain features and benefits.
Responders shared their Areas of Interest which was used for the niche targetting. A sample of the niche markets include: lighthouses, bridges, 'big' things, graveyards and trains,
Other results of the database profiling campaign were used to create content for future email marketing communication.  A sample of these results included booking preferences, preferred outdoor activities, location, food & wine, outdoor animal watching, art & culture, lifestyle & pets among many other areas.
Campaign Profiling Microsite
To assist in educating the target audience on the experiences they could have with Budget Motels, a detailed microsite was created with profiling questions and answers for us to use for specific targetted marketing messages.
We have the topics to use for Content, the Key Motivators on what makes people book and the experiences they are interested in.
My Budget Motel
Using the results from the Microsite, tracked in real time using the campaign module of the Hyper Hub, Hyper Hyper then matched the profile of the guests with the profile of the Budget Motels and matched them together.  Kind of like an online dating site!
We can now send specific email communications to people based on their now profiled database, who are looking for a type of holiday and which properties meet the same criteria.
The exciting part is that each guest can log into their own account within 'My Budget Motel' to change their travel criteria at any time to be matched with the relevant properties… all in real time!
Media
Hyper Hyper designed and created a series of cut through emails to re-engage their database as part of the relaunch of the new website and social media to engage with a new target audience.
Hyper Hub®
Using our own digital and database software, Hyper Hub®, we monitored the data results for effectiveness based on open rates, time of opens, and were plotted into Meshblocks on a map of Australia to confirm the Persona was accurate and gain additional data profiling insights.
Results
Budget Motel Chain now have a profiled database of past guests who are moving along their journey on the Purchase Cycle from Awareness to Purchase, and a steady flow of other motel operators looking to join the Chain.
A successfully proven marketing strategy for ongoing digital and database marketing.
The refreshed creative and branding for their messaging and easy to use website has also generated sales and bookings from the new website.
"I love a good 'David and Goliath' challenge. It's during these times that it is important to use our imagination and creativity to produce ways to overcome adversity.  In saying that, I firmly believe in 'strength in numbers' and how when people stand together, that strength can be very powerful."
Margaux Everett, CEO Hyper Hyper Marketing
Test for yourself
New Website
Hyper Hyper Designed and Built new website for Budget Motel Chain
Database Profile
Using the Hyper Hub to profile the Database for ongoing Marketing
Profile Microsite
Hyper Hyper Designed and Built Campaign Microsite
My Budget Motels
Hyper Hyper Designed and created "My Budget Motels" product